Qlik is pleased to present Principle of TreeHive Strategy, Donald Farmer in this must watch webinar for your work, your family, and your life.
Ask a CEO about their priorities today, and "Innovation" will be near the top of their list. But ask how they are measuring and analysing innovation, or even how they define the term, and you'll struggle to get an answer.
This webinar explores how to define and measure innovation in a very practical way, enabling teams to quickly and effectively become more innovative.
We'll look at best practices for developing innovation practices based on successful examples with clients worldwide.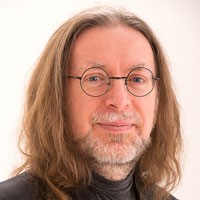 About Donald Farmer
Donald Farmer is an internationally respected speaker and writer with over 30 years of experience in data management and analytics, he has been described as a business intelligence 'rockstar' and has written several books alongside his popular blog. He advises investors, software vendors, and enterprises on data and analytics strategy.
Watch the follow up webinar here:
Beyond the data asset – Webinar (Donald Farmer)
Data without analytics is a wasted resource, and analytics without action is a wasted effort – But when you bring data, analytics and action together, businesses transform.
Organisations are constantly looking for insights that lead to better business outcomes and new business opportunities.
Today, many businesses are turning to data and analytics for insights into new products and services that can increase revenue.
In this webinar, we discuss the business value of data and introduce simple models and strategies for developing actionable data assets.