We are pleased to announce the new April 2020 releases for Qlik Sense and Qlik NPrinting!
Qlik Sense April 2020
With each release, Qlik has been adding new product features as well as performance, stability and security additions.
Qlik Sense April 2020 includes additions from all versions released since your last upgrade and you can watch this brief video showcasing the most recent added features by clicking on the below image: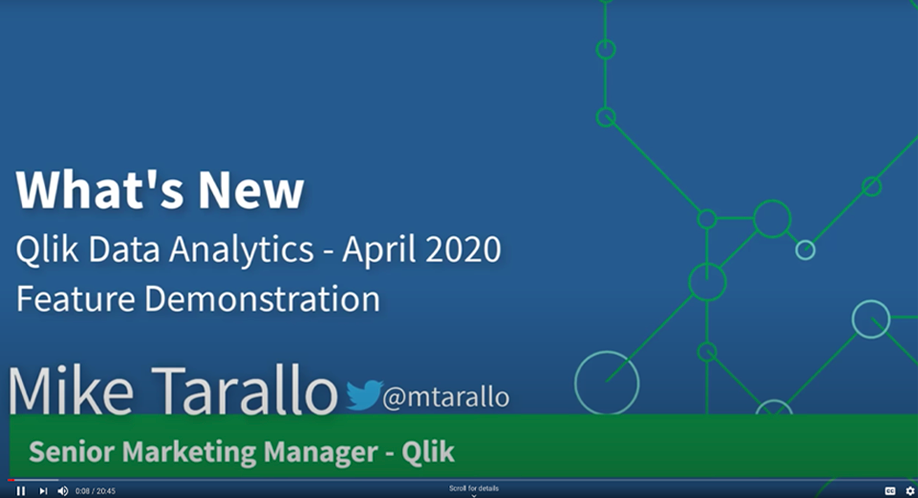 A summary of the brand-new features and improvements released in the February 2020 and April 2020 updates are included below – you can click on each one for more details:
Qlik NPrinting April 2020
In Qlik NPrinting April 2020, you'll have the ability to create dynamic recipient email distributions! Support for Windows 2019 has been added as well. Please review the release notes for more information on the new features and fixes.
You can also watch this a video showing the most recent added features in the Feb 2020 release by clicking on the below image: