Seamlessly and securely access your on-premises data in the cloud.
Many organisations are moving to the cloud but still have data on-premises. Qlik DataTransfer is a lightweight utility that will securely push your on-premises data and local files into Qlik Sense® SaaS.
Keep it simple by selecting tables and fields to transfer on a schedule, or watch a folder for new or updated flat files. Leverage the full power of Qlik Sense's ability to combine and transform data prior to scheduled transfers. When the data arrives in the cloud, your Qlik Sense apps will automatically update without missing a beat.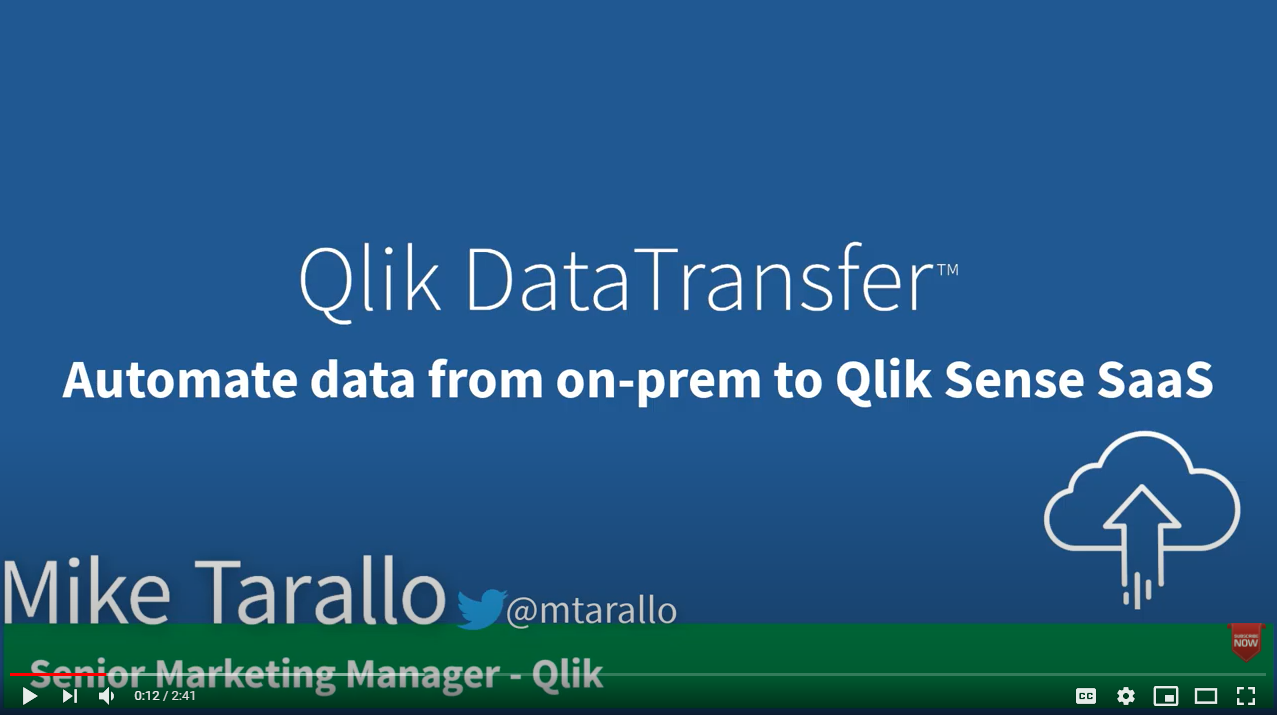 Security
Transfer data to the cloud without any inbound traffic and send all data you need securely.

Simplicity
Select the data you want to transfer and let Qlik DataTransfer do the rest. It will optimize the data for transfer and land it where you need it.

Timely
Your data will update whenever you need it. Refresh data on a set schedule or monitor a folder for changes.
Simply select your data
Select tables and fields from your on-premises data sources with an easy-to-use interface. Qlik DataTransfer moves the selected tables and fields to the desired space in Qlik Sense on a set schedule. When data arrives it can also trigger apps to update with the latest data. It doesn't get simpler — select data, set a refresh frequency, find insights.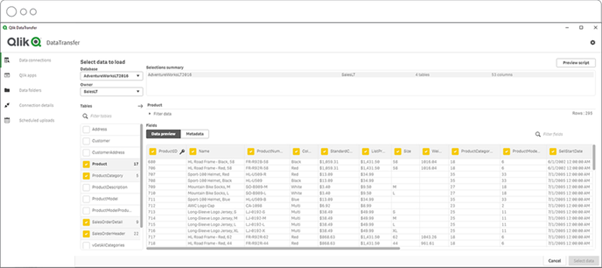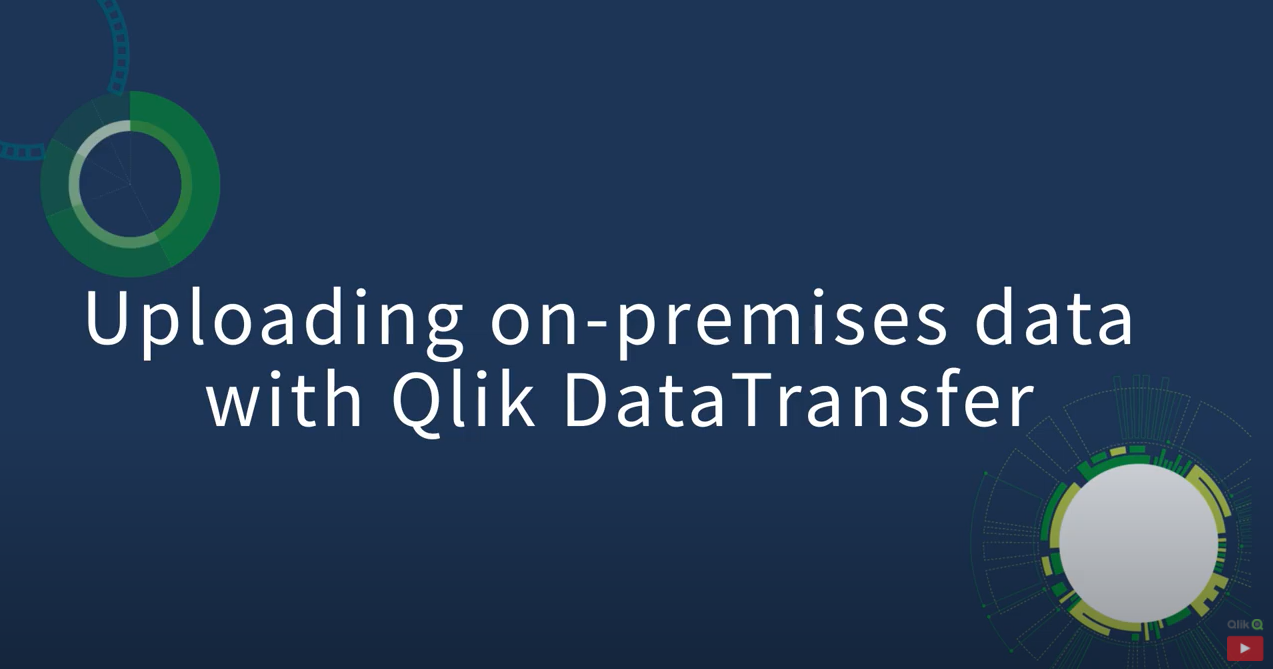 You can upload data from the following kinds of data sources to spaces:
Data connections

You can select tables and fields from ODBC and REST data sources that are available in your on-premises deployment.

Qlik apps

You can transfer data from a Qlik Sense or QlikView app. The app can contain combined and transformed data from multiple data sources.

Data folders

You can transfer data from a network shared folder. The folder is watched, and new or updated files are transferred automatically to the tenant.