"Teamwork is so important that it is virtually impossible for you to reach the heights of your capabilities without becoming very good at it."  – Brian Tracy 
This is what the team at Acumen BI did, figuratively and literally on the 25th of November 2022. We gathered as a team and scaled new heights. In fact, the tallest building we could find – the Sky Tower in Auckland.  
Before we get to how the Acumen BI team ended up hanging off the side of the Sky Tower, let's start with why we got together. As an organisation that offers a rewarding, innovative and flexible work environment, where many employees work remotely and flexibly to suit their lifestyle and needs – Acumen BI team days provide opportunities for everyone to learn more about each other in a fun light-hearted way, and overall foster a greater level of awareness.
There were friendly conversations and banter throughout the day to joining forces in entertaining rivalry team challenges.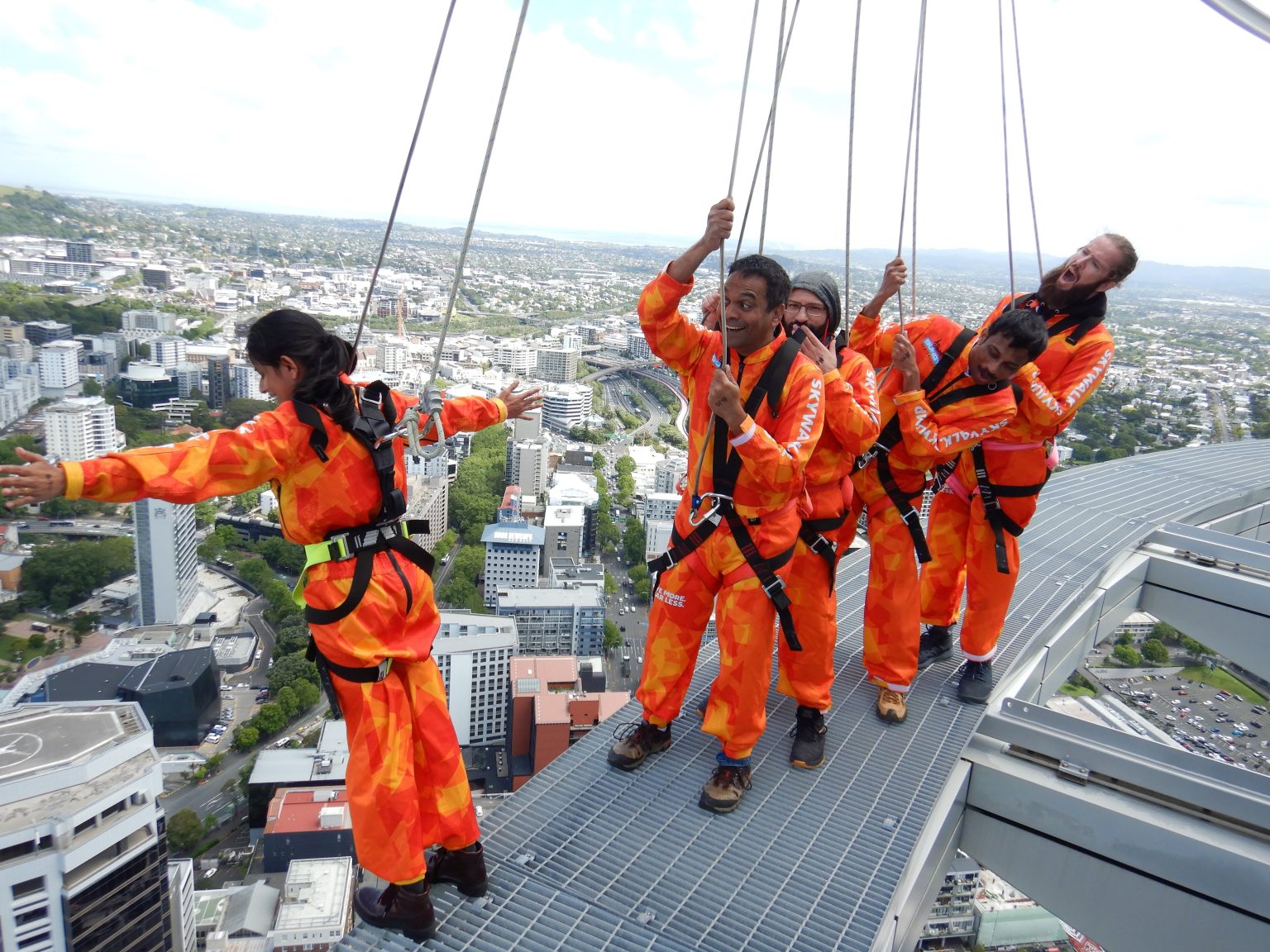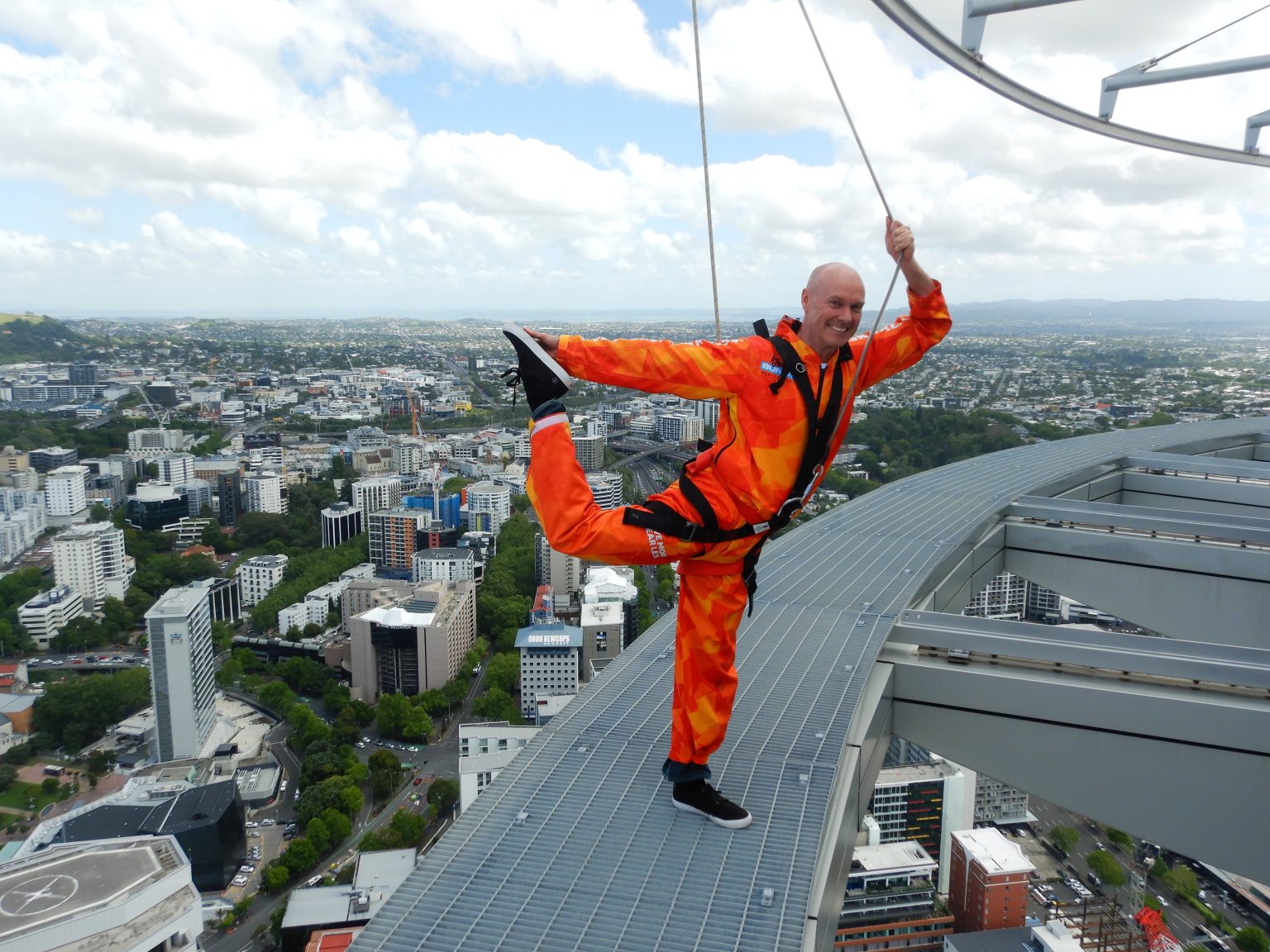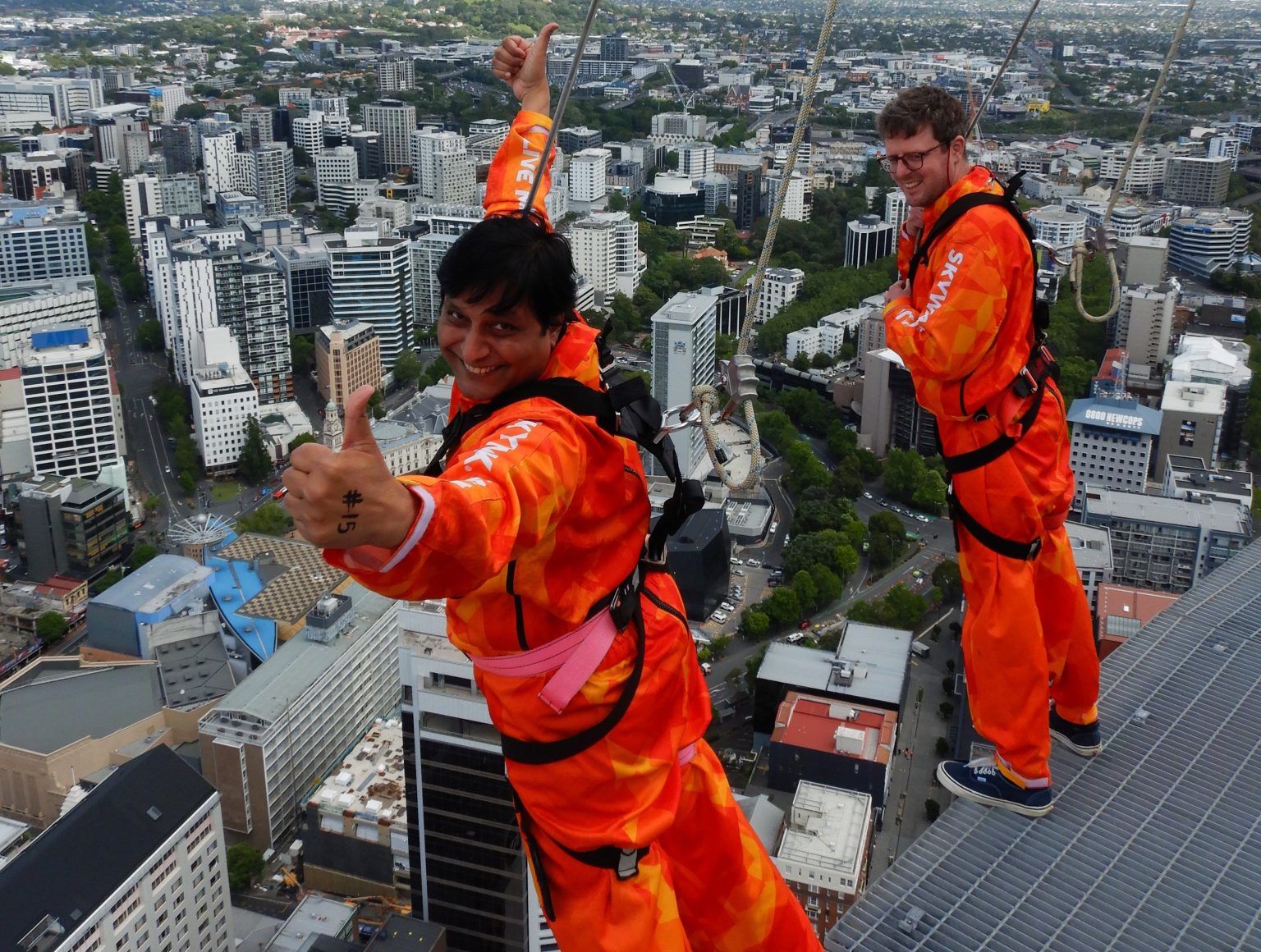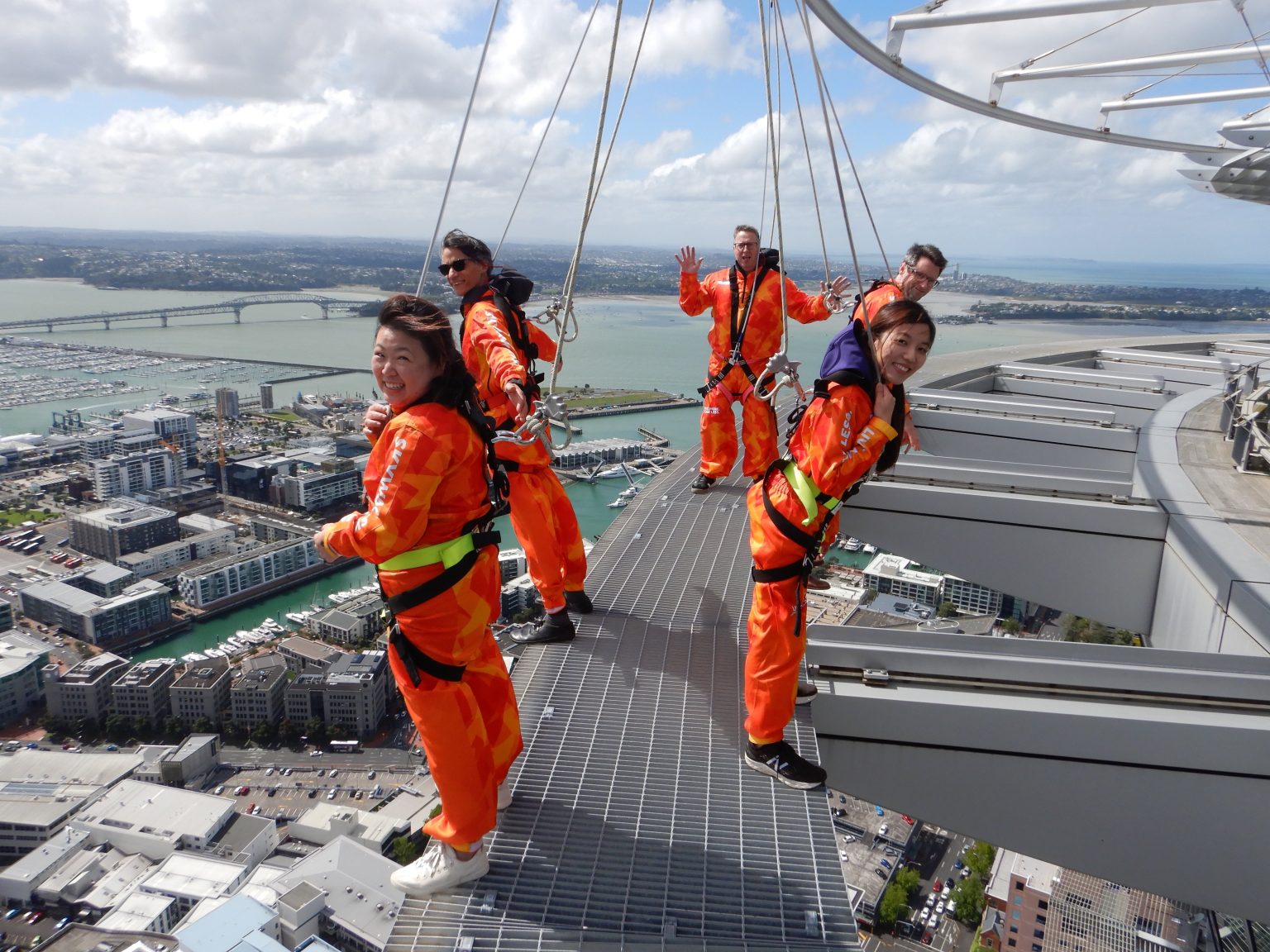 Through the making of a snowflake blindfolded ("who knew a face mask could double as a blindfold?" quoted by Peter), the team followed a series of seemingly simple instructions. It wasn't long before members of the team started asking for clarification.  As a team that work on some of the most innovative data, analytics, and machine learning projects in New Zealand we know clear documentation and instructions are vital. Without these, instead of producing "snowflakes" many of the team were left with bits of paper or paper with gaping holes. 
Toy factories were established with small teams competing to not only make but sell their vision of the ideal toy for Christmas. Supplies were bartered and movie deals signed. With plenty of laughs and a toy to make fun with  "haha, looks like it's had too much to drink – look it's you, Aunt Dorothy!" joked Badi. The team collaborated in a creative way with a common purpose.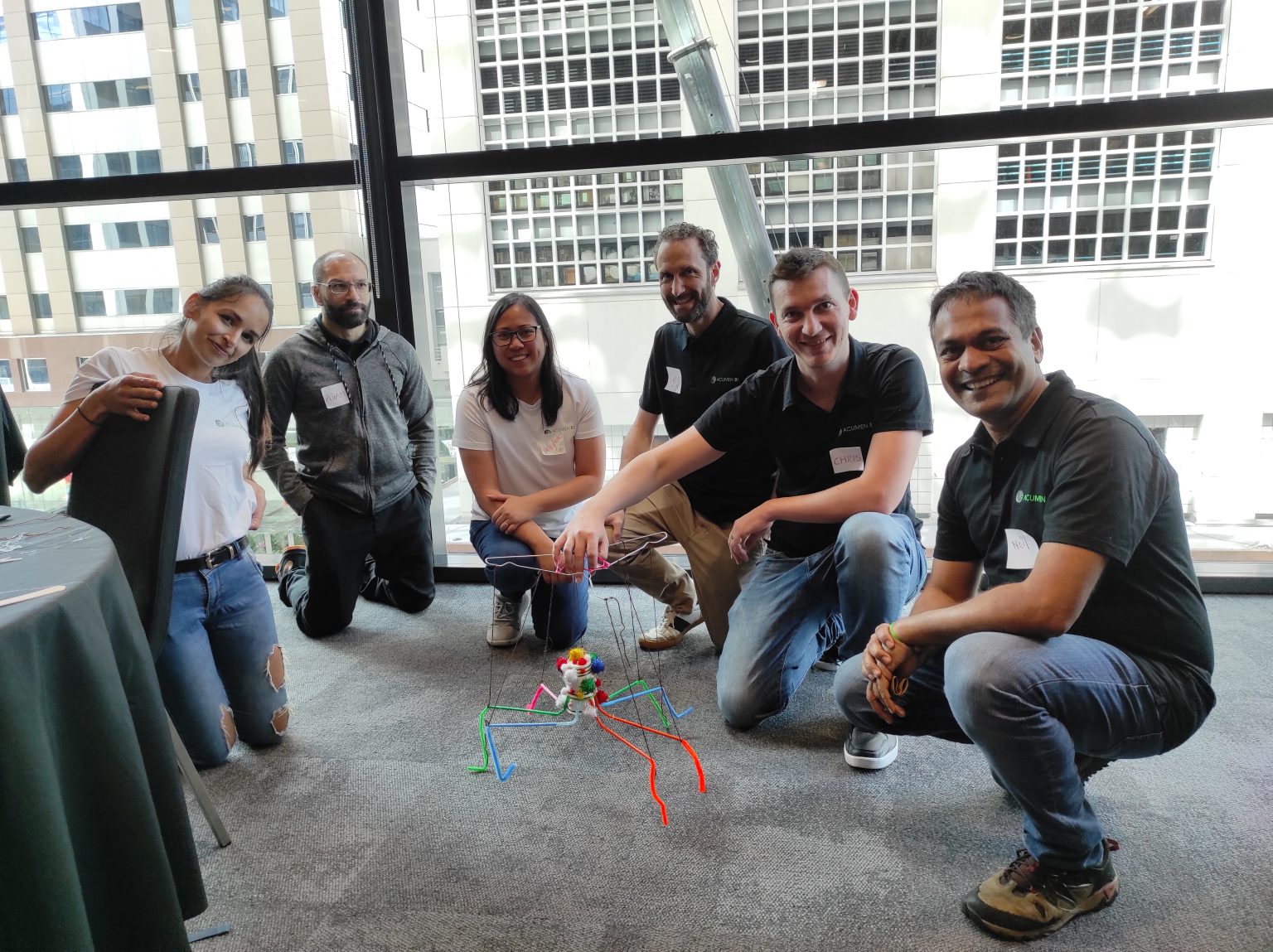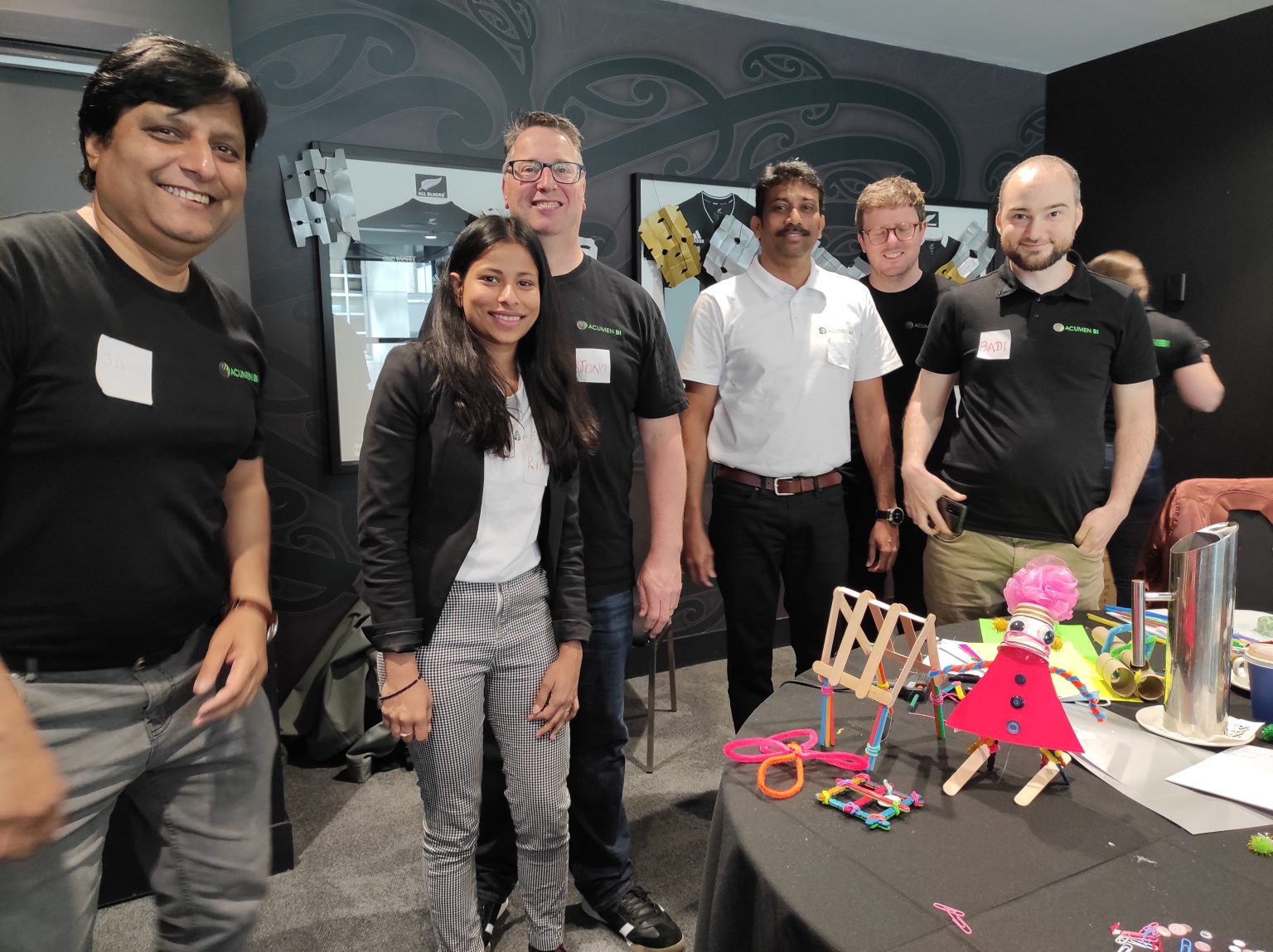 The common purpose of why the Acumen BI team do what they do was explored further through their mission, vision, value and purpose. Every member of the team provided valuable feedback exploring their individual and the company's purpose further. Acumen BI continue to deliver trusted advice to support big data and analytics decisions, providing exceptional service that adds real value – all driven by a team of individuals who embrace complex data problems and are generous with the wealth of their knowledge.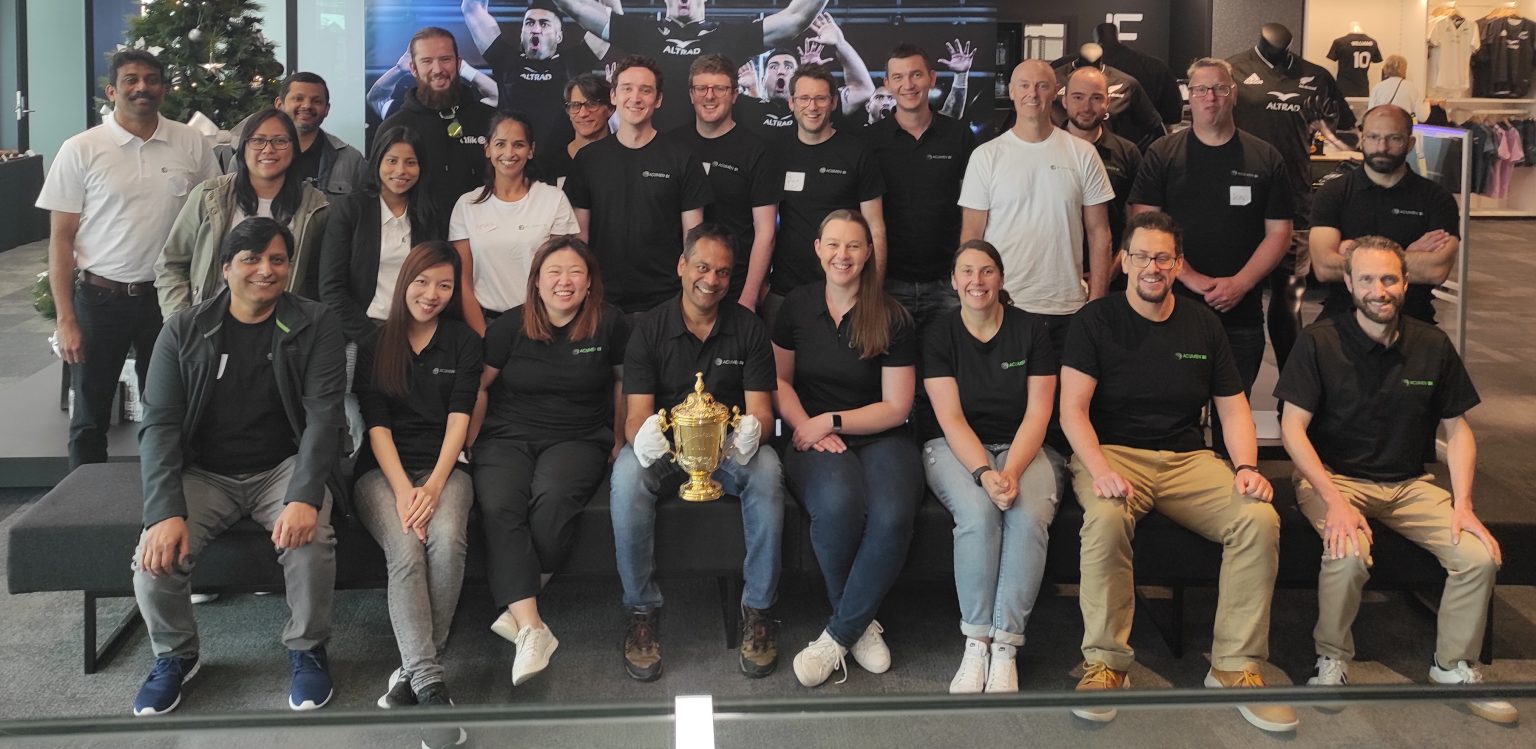 A team day wouldn't be complete without a high-level overview on the year and where the company is heading. With more and more work being generated via endorsements from current long-term customers the team has been expanding and no doubt there will be another update very soon. In the meantime, enjoy some images and videos of the team challenging themselves and ending the day on a virtual high with a walk around the top of the Skytower… on the outside!