Qlik Sense Business
Qlik Cloud Analytics: Just Add Data
Qlik Sense sets the benchmark for a new generation of analytics. With its one-of-a-kind associative analytics engine, sophisticated AI, and scalable multi-cloud architecture, you can empower everyone in your organisation to make better decisions daily, creating a truly data-driven enterprise.
Qlik Sense is for all of us ― executives, decision-makers, analysts… you. Enable any BI use case and let users freely search and explore to uncover insights they won't find with query-based BI tools.

Acumen BI as your Qlik Sense Business Partner
Acumen BI as your Qlik Sense Business Partner is here to support you on your Cloud Analytics journey. This will ensure Qlik know there is a link between you and Acumen should we need to act on your behalf when liaising with Qlik.
By downloading Qlik Sense Business from the button below your Qlik Sense Business Tenant will be automatically linked with Acumen BI.
Analytics Starter Pack Offer
For all organisations with Acumen BI as their Qlik Sense Business Partner we are offering a 30% discount of our normal consulting rate for the first five day engagement.
This covers Acumen supporting you to:
Configure your Qlik Sense Business Tenant
Add and on-board Users
Ensure you are aware of appropriate Qlik App and Data Security Practices
Support to connect to Cloud and On Premise Data Sources
Start Building and deploying your first Qlik Application
Guidance on appropriate formal and informal training resources available

Qlik Sense Business: Agent of Transformation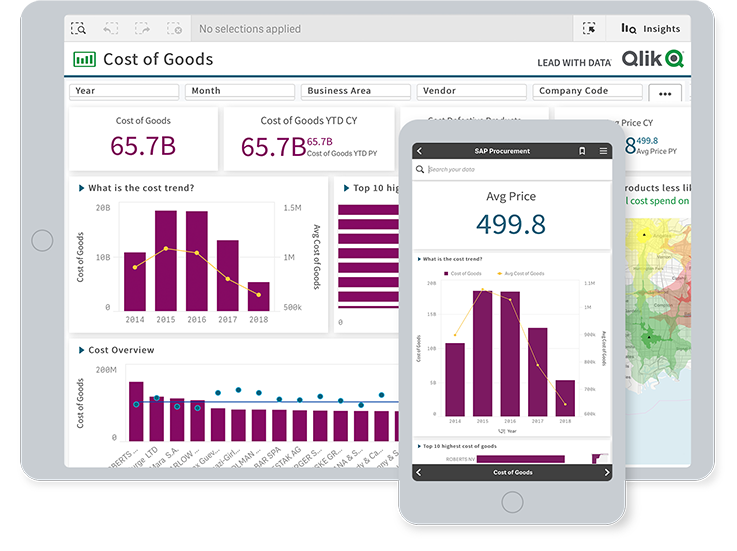 Explore without boundaries
Qlik Sense indexes and understands every relationship in your data so you can explore freely in any direction.
Create analytics faster
Easily combine and load data, create smart visualizations, and drag and drop to build rich analytics apps accelerated by suggestions and automation from AI.
Let AI amplify your mind
Augmented intelligence enhances human intuition throughout Qlik Sense with suggested insights, automated processes, and natural language interaction.
Share and go mobile
Stay productive online or offline with fully interactive mobile analytics.
Build, extend, embed
Develop any analytics you can imagine with a complete set of open APIs and bring them into any app, project, or process with powerful embedded analytics support.
Scale across the cloud
Easily combine SaaS, hybrid multi-cloud, and on-premise deployment options with the industry's only true multi-cloud architecture. The choice is yours.

Ready for the next level?
Start our conversation now and change how you do business
IT'S BUSINESS TIME